Wide range of material choice:
Viscosity from 1cps to >1 million cps (1,000Pa.s).
Conductive, resistive, dielectric, ceramic, energetic, solder, adhesive, epoxy, hydrogel, encapsulate, silicone, polymers and etc.
High resolution and accuracy
100 Pico liter volumetric control.
Line as small as 20um, dot as small as 50um.
Precise and clean start/stop.
As fast as 500mm/sec linear printing speed.
As fast as 5 dots/sec.
The SmartPump™ was designed to handle extreme material variances and accommodate those using software making this a specific pump for a specific application using soft controls to optimize. Tilts and curves in substrates are accommodated up to 45 degrees without tilting the pump.
Micro-electronic packaging, printed electronics, bio printing, 3D printing.
Adhesive dispensing, solder dispensing, via filling, interconnections, heater coils, printed antennas, ceramic structures, heterogeneous mixtures.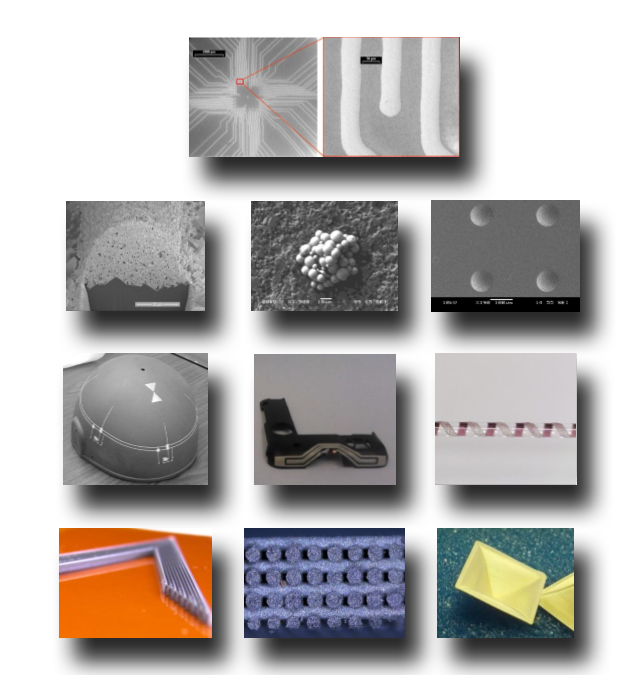 nScrypt SmartPump™ Conformal and 3D printing
nScrypt SmartPump™ Planar-Pseudo Planar Printing